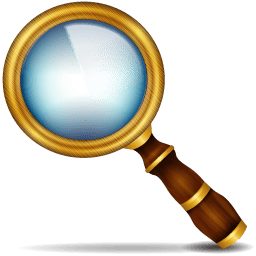 FEATURED POSTS
Sifted (v) \ sift-ed 1. Accelerated spiritual growth in times of trouble, 2. Increased trust in God and surrender to His sovereignty, 3. Refined and cultivated seed for increased fruitfulness and multiplication, 4. The seemingly painful process through which every child of God has or will face trials that result in being broken and refined, strengthened and restored, and grown and empowered for God's glory and Kingdom expansion.
Worldly trouble intersecting spiritual warfare producing increased surrender to God
20 BIBLE LEADERS IN 20 DAYS - DAILY DEVOTIONS
As ministry leaders, we regularly experience times of sifting. Seasons of painful sacrifice, persecution, consequences or loss that cause us to question what we're doing. What God is doing! When faced with Jesus' undeserved suffering however, our perspective changes quickly. Walk with Jesus through his final moments here.

Comments Off

on Jesus Sifted Part 2
---
LATEST POST
This is a guest post by Dave Ferguson. Dave co-founded Community Christian Church and New Thing Network.  He also serves as President of the Exponential Conference and on the leadership team of Exponential.  Dave is a huge champion of healthy reproducing churches and leaders.

Who wants to be Sifted?  I know it doesn't sound like much fun, does it?  When we first picked the Sifted theme for the Exponential 2012 Conference, I wasn't a big fan.  I'm more of a big picture and positive sort of guy so thinking about being sifted made me cringe a little.  As we continued to develop this theme, I began to realize this is exactly what we need to be talking about.  God allows us to be 'sifted' (Luke 22:31-32) through trials and temptations to grow us as followers and leaders.  How we respond as church leaders not only shapes who we become, but also those who we lead because we reproduce who we are.
Comments Off

on Sifted: Refined for Multiplication
---
FEATURED STORY OF SIFTING
As leaders we sometimes casually quip, Church planting is hard! But the sacrifice and sifting of a church planting family is real.  Kelly Adkins and her husband, Mike, planted Grace in Orlando almost 9 years ago. Kelly gets to the heart of the matter as she describes the hurt, rejection, loneliness, loss and pain of church planting. But she reminds us all of the One Who really suffered and the ridiculous grace that drives us to answer the call.  Read Kelly's story here.
Comments Off

on Kelly Adkins Sifted
---
BASICS OF SIFTING